They began in the UK as Lovehoney.co.uk and then branched out across the pond to the USA with Lovehoney.com and now, finally they have landed down-under at . . .
There are a couple of things that make Lovehoney stand out from the crowd:
Well they're global!!
They have a kick ass 30 day, no questions asked return policy
As well as a loyalty rewards system
They host the rather well known sex toy design competition that resulted in the Sqweel!
And they stock 4 different fists!
✽ I love that Lovehoney are now operating from within the top 3 international regions where my readers come from. As a sex toy blogger this means when I recommend a product I can link to all 3 sites and know that you, my very much loved reader, will receive the same level of customer service & product quality no matter which country you live in. I feel good about sending people to shop there.
✽Same goes for their Kick Ass returns policy. Whether the color of the product hurts your eyes, the clit stimulator doesn't suit your anatomy, or you just changed your mind, you have 30 days in which you can return it, no questions asked for a refund or replacement. I didn't quite believe it at first – being able to return a sex toy if it doesn't do it for you… but it's true, it even says so here. Like I said I feel good recommending Lovehoney.
✽ Rewards programs are pretty self explanatory, but I should tell you that you can get a bonus 500 'Oh!' points just by creating an account. You collect up more points for every dollar you spend and then turn them into toys on a future order.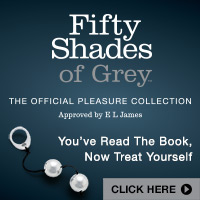 ✽The thing that really gets my juices flowing (in more ways than one – but I did mean creatively!) is the Lovehoney Sex Toy Design Competition. The competition responsible for the incredibly creative Sqweel – a few years ago one man had a light-bulb moment and entered his idea, after winning the contest Lovehoney helped hone his idea into the Sqweel that's now sold worldwide.
I've not kept it secret that I would love to work on the design side of the sex toy industry so I'm keen to enter, but I would love to see other reviewers enter their ideas also. As reviewers we have had the opportunity to try out a multitude of toys, the good, the bad and the god damn dreadful. Surely from these experiences we can come up with something even better than the Sqweel!
✽ And then there's the four Fists… and a book about fisting. When I saw these my mind simply screamed "WANT"
I only want them for novelty reasons though,  poor Cockzilla is rather lonely in his 'Toxic Toy Tank' and could really use some friends – plus these super size toys are fun to show people and freak them out. I have this sneaking suspicion that I'll probably end up buying all 4 of them – heck I could get some glass and make a sex toy coffee table… or not
I've got some great reviews coming up of products from Lovehoney so keep an eye out for those and of course be sure to follow @Lovehoney_au to stay informed about their latest sales and other awesomeness.
Welcome to our bright and sunny shores Lovehoney, It's wonderful to have you down-under!
Violet xx